One on One Activities to limit Isolation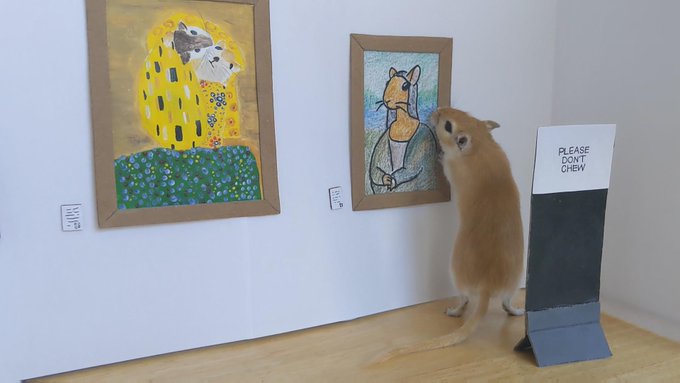 Quarantine, day 14. Me and my boyfriend spent the whole day setting up an art gallery for our gerbil.
Phone Conversation Starters
-Are you a cat person or a dog person?
-What was your hometown like?
-What's your favorite band / singer?
-What weird foods have you tried?
Link- 101 Topics to Talk About - Find the perfect conversation topic
Quarantine day 45.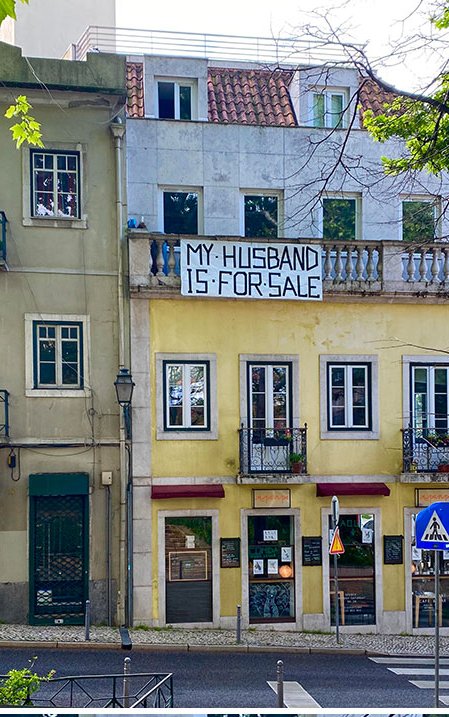 link
-What's your favorite way to waste time?
-Whose your oldest friend? Where did you meet them?
-Who had the biggest impact on the person you have become?
-What's the most useful thing you own?
from-250 Quality Conversation Starters: The Only List You'll Need
-What is the most adventurous moment in your life?
-What type of
cuisine
are you most interested in?
Who is the person you look up to?
-What was your most embarrassing moment?
from-
Top 40 Cute And Funny Things To Talk About On The Phone
from:
16 Funny Church Signs About Coronavirus
When conversation becomes slow, whip out your trustee conversation cubes! These can be homemade. You can make as many as you want.
Place random conversation topics on each side, and toss them around to see what your topic for the day is.
from:
19 Fun activities and ideas for talking over the phone!
Twitter X
— putting the pal in palestinian (@jennineak) April 8, 2020
Twitter X
Have a conversation where you each alternate contributing one word until it forms a cohesive sentence.
from:62 Interesting Things to Talk About on the Phone | LoveToKnow
Twitter Y
— Rex Chapman🏇🏼 (@RexChapman) March 22, 2020
Twitter Y
Sometimes people want to chat but have not much to say to each other. One way I create interesting conversations is by reading play scenes together over the phone.
A: I'm calling the waiter.
B: What's the matter?
A: This steak has too much fat.
B: What do you want the waiter to do?
A: Bring me a better steak.
B: I wouldn't do that.
A: Why not?
B: They will drop the new steak on the floor, step on it, and then spit on it.
A: You're crazy.
B: Then the waiter will give you a big smile as he brings you the new steak.
A: Where do you get these crazy ideas?
B: I used to cook in a restaurant!
From:Easy Conversations
Easy Scenes
More easy scenes
Acting Scenes Database
Weekly Phone Calls
Kim Lavin, Social Worker, Selfhelp's Nassau Holocaust Survivor Program, has a hidden talent: singing! Watch this special message from Kim & hear her beautiful voice. Though our social workers can't visit our clients right now, they're just a phone call away!

#TogetherApart pic.twitter.com/2AUEecQprC

— Selfhelp (@SelfhelpNY) April 10, 2020
Glimmering Bridges
The mission of our group is to provide

weekly phone calls

and check-ins to people within the United States.

Everyone is welcome

: elderly isolated at home, a patient in the hospital with limited visitors, a caregiver, or just want someone new to chat with. We hope to

lessen isolation

and provide people with information about local resources.

Contact Us:

glimmeringbridges@gmail.com

813-846-8677

website link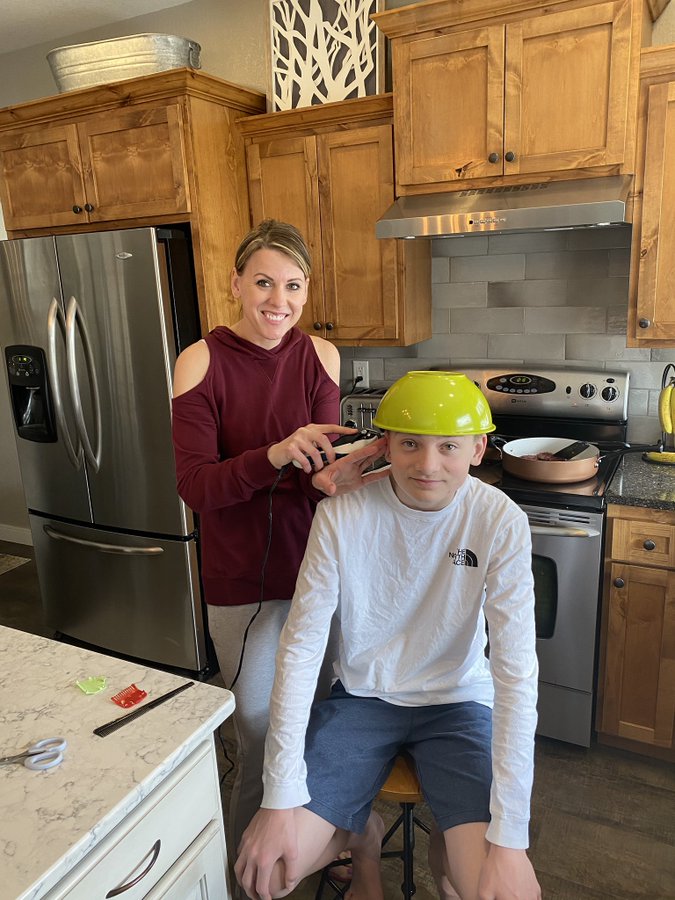 Connecting with Neighbors

Connecting neighbors needing help.


Offers Help Map. T

he Help Map allows those in need to easily identify which neighbors have raised a hand to assist with an errand — or just give a call to check in.




Also

Nextdoor Groups

. Some of you may have used an early version of this tool to organize around shared interests like hiking or reading. We have officially launched Nextdoor Groups so neighbors can organize for those who may need assistance during this challenging time. In my neighborhood, we pulled together a group in the hopes of directing some kindness into our community as we feel the impact of social distancing






Texting Activities

Tighten up your rhyming skills with this game of rhyme. The first person begins by texting a word or phrase. The opponent then has to text back with another word or phrase that matches the first. Keep the game going back and forth until someone gets stumped. This is a great way to stay in touch with a friend who lives miles away




This is a fantastic, fun texting game to play over the phone where you select a topic of conversion and you need to talk about it for a minute. It looks very simple, but you are not allowed to deviate from the topic at any time and should not repeat any word more than once. This game enhances the oratory skills of a person as well as the knowledge of their words, not to mention it may lead to improvements in your overall texting speed.




Abbreviations:To play the abbreviation texting game, all you have to do is pick a category, mention an abbreviation or acronym; then your opponent has to tell you the correct meaning of the abbreviation.




Twitter BBB

April 5, 2020

Twitter BBB



"Storytime" is a game with a life of its own, where players can build on each other's creative snippets to make up a story with no boundaries. But it doesn't have to be innocent like the ones your parents used to read you. How to play: One person will start out the story by "setting the scene", and the two players will take turns building on the first entry. Players can set boundaries like keeping it realistic, or throw everything out the window and have fun with it. The story can only be built with one sentence entries, and it will end after the 20th text.
Texting Games: The 16 Best Chat Activities To Pass The Time
Kiss, Kill or Marry- This one is a classic that your girlfriend or boyfriend will love playing with you. Tease each other and see which celebs, actors, musicians, sports star of just about anyone your partner would – kiss, kill or marry!
9 Fun Texting Games To Play For Couples - Icebreaker Ideas
The rest of the site is still under construction, but as long as you are wearing your hardhat, feel free to enter!
link
Video Call Activities
One of you lists three "facts" about himself. One of the "facts" should be false. Try to list the facts in an even voice, so as not to open a lie in advance. Another player is trying to guess which of the facts is false.
21 Fun games to play over Facetime or Skype calls
Read Bedtime Stories

Many authors and celebrities are reading books in videos during the pandemic, but grandparents can also record themselves reading books and send their videos to your kiddos while you're stuck at home. Your kids can also hop on a Skype or FaceTime call with grandma and grandpa before bedtime and have them read a bedtime story.

20 Video Chatting Activities For Grandparents & Kids During the Coronavirus Pandemic
Tell Jokes or Riddles Before the call, agree to gather up a page full of riddles or jokes to tell one another. My Littles absolutely LOVE to tell me jokes or ask me riddles that they are sure I won't possibly guess. The only rule here is that you have to LAUGH!!! Even if it's the dumbest thing you've ever heard. . . which will probably make you laugh anyway!
15 Fun Games to Play Over Skype (or other video chat)
My 8 year old daughter just yelled "Oh no the toilet is smoking!!" My wife and I ran to the bathroom to find this. It's just day 4 of home school.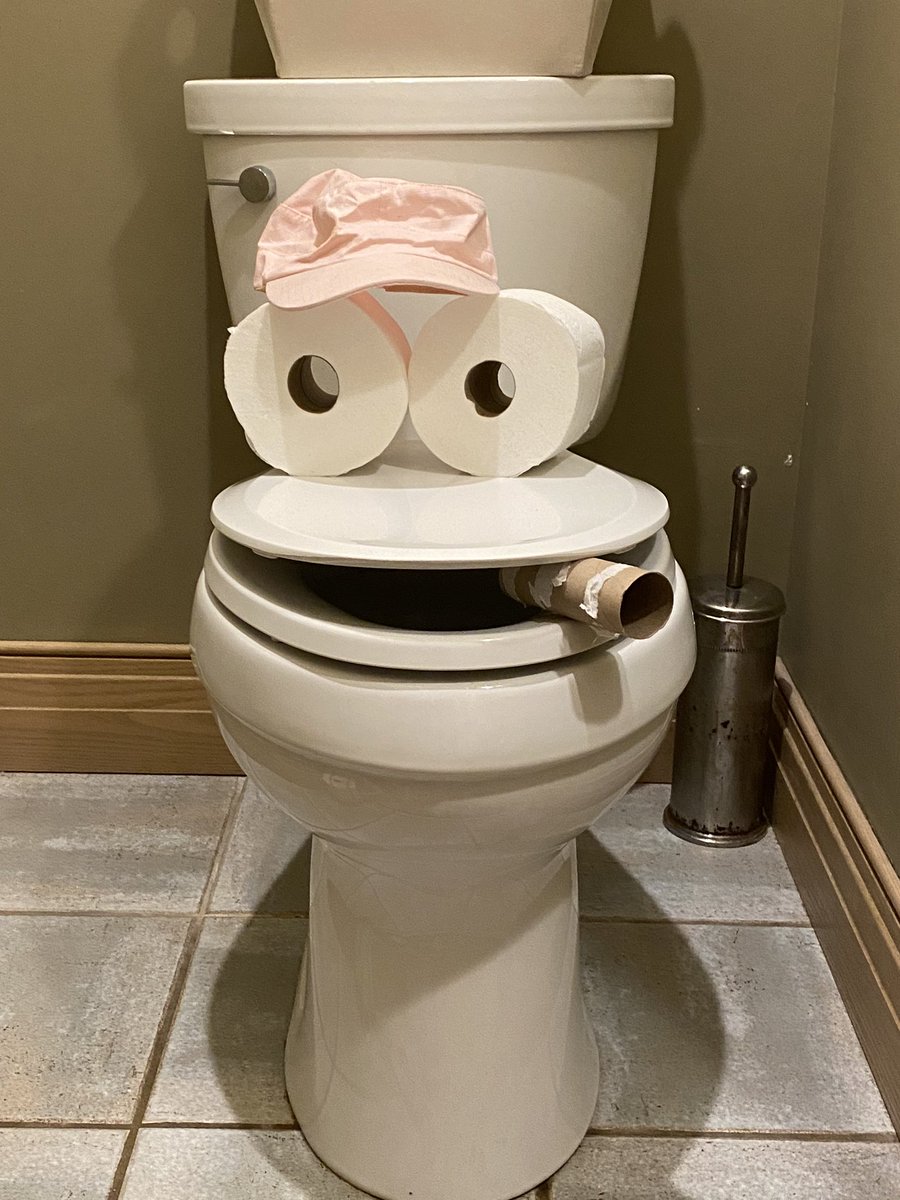 link
An article I
read talked of a fellow in a nursing home having just passed away. While cleaning out his room, an envelope was found
labeled
most treasured possessions
. When opened it was found to contain the greeting cards the fellow had received
Electronic Greeting Cards
How Loneliness from Coronavirus Isolation Takes Its Own Toll -New Yorker
link

Twitter
To add, the video not mine, but unfortunately source unknown. Feel free to reply to add credits.

— Lukasz (@LMalasinski) April 5, 2020
Twitter
"A seven-year-old boy who was struggling with loneliness during lockdown has received over a hundred handwritten letters, after asking for pen pals." link
Email Activities
40+ Games by email
Play-By-Mail: Play Fun Games via Email Casually
"For a long time I wanted to communicate with people in general in a non-chat format. It was only when I was on vacation with limited access and resorted to exchanging long emails with a friend who was similarly inclined that I realized that what I wanted was penpals. 45 years ago I had them but I had forgotten about the whole things. The social networking apps that are really fronts for dating apps are a poor substitute for PPW.-Max from Italy"
from: Pen Pal World
Activities with Kids
200+Activities you can do with Kids at home
Say "Alexa Lets Chat"!. This will connect you with an artificial intelligence socialbot that can (hopefully) converse coherently and engagingly with humans on popular topics for 20 minutes
All Amazon Echos will all run "Alexa lets chat"
Current Fire Tablets will run Alexa lets chat, so will many older models.
.
To do so on a fire tablet:
-you must have or create an Amazon account on the tablet
-on the Alexa page set Alexa to the on position

Fire Tablets are a lot easier for a senior to set up then an Echo. The 7 inch fire tablet is available for $49 from Amazon
Remote Help
WyzeCam Pan
Gaming Sites
Board Game Arena offers 175 multiplayer board games that you can play with friends or thousands of gamers around the world. Can be played on a computer, smartphone or gamebox
link
Plato is an app for android or iphone/ipad that
has over 30 multiplayer games including: Table Soccer, Werewolf, Pool, Ocho, Mini Golf, Bankroll, Conspiracy, 4 in a Row, Sea Battle, Hold'em Poker, Minesweepers, Go Fish, BS, Zombie!, Draw Together, Dots & Boxes, Ludo, Literati, Chess, Big Two, Gin Rummy, Dice Party, Dominoes, Rock Card, Smugglers Den, Checkers, Reversi, Spades, Backgammon, Go, Hearts, Baloot and Euchre.
Pogo.com offers over 70 online games
Remote Computer and Smartphone Control
My mom could not use a computer or tablet without assistance. I was able to assist her using one remotely using Teamviewer a program that allows remote control of a Windows computer and many android smartphones/tablets http://teamviewer.com also the google play store.
Teddy Bears
"About 35 percent of British adults sleep with teddy bears, according to a Travelodge survey.
Respondents said they snuggled with the toys for comfort and a better night's sleep, and one expert said the reasoning makes perfect sense.
"Cuddling a teddy bear is an important part of our national psyche as it evokes a sense of peace, security and comfort," Psychologist Corrine Sweet said in a Travelodge press release obtained by Yahoo! Finance". link



I suspect any soft cuddly object will work well too.